" I OnceWas Lost"
by: William A. Whitcraft
09/06/2017
I know, I know, but it is not what you're thinking! But, I was actually lost. For real!
My Thursdays were quite long in my mission field. August 17th, I left the house at 4:15 am and drove the half mile to my office where I got gas and a Dunkin Donuts coffee. I prayed and organized my day before leaving on the hour and forty-five-minute journey to my first stop in N.J. I spent about an hour and a half on my rounds, had personal care sessions with three of the employees, then headed to a nearby parking lot to hold online group for men. I logged on and waited about five minutes and nobody had shown up yet. This happens sometimes, but I stay logged on since they show up late sometimes. I had some catching up to do from the day before, so I decided to get a head start on it.
I got about 20 miles down Rt. 80 and one of my guys signed on. So, this meant I had to get off the highway and find a place with a good enough signal to where I could hold a video meeting. I headed to the next exit and wound up in an N.J. State Police barracks, Duh! I didn't realize that with all of the radio signals I was about to lose my connection, I pulled in and sure enough my feed froze. Panic set in, why I don't know, and I fled out of the parking lot very quickly. At that point, I was sure that I had triggered some alarm and the police would surely be set up with a road block to find out why I left.
I began climbing this ridiculously steep road, traversing back and forth making a right then left about 10 times then finally there it was an empty parking lot on the top of some mountain surrounded by a very affluent neighborhood. My buddy stuck around for the ride and we eventually got our meeting in.
As soon as I was done, I had Siri direct me to my second location. This time I had to go back to Long Island, New York and I thought what could happen right?
Remember I said I had gotten lost? Well, apparently Siri can get lost too. My manly sense of direction said, I don't need Siri. I just need to head, that way, to get back on the highway, then I will know where I am at.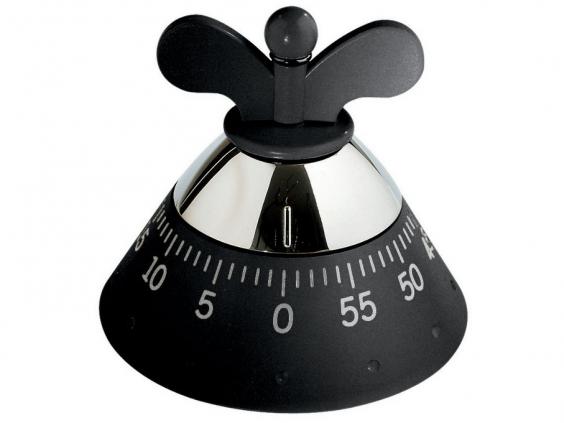 Wrong! (Wind-up buzzer sound) I start traversing back and forth down the other side of the mountain. Then, I came to a point where there were two paths. I must have chosen the one less traveled and it led me to a closed road and a detour. Ok Siri, here is your chance to redeem yourself, rights and lefts led me to an abandoned factory that looked like a Chris Christie bridge project. I came to a point that I could either cut through a partially fenced parking lot or attempt to drive through an abandoned road construction site.
I chose the latter, but to my relief, there was an old street, looked more like an alley, so I turned down the street and drove about four blocks. I could finally see the highway that I needed to be on and I was about to meet the main thoroughfare that led to that highway I was so relieved. Then just as I was about to meet the on ramp, I saw about 25 children on the side of a building laughing, yelling and playing. As I passed them my eyes caught a glimpse of the cornerstone of the building.
It was just one of those buildings that I have passed a thousand of times and today was going to be no different. Then it happened.
As I started to pass, God said, "STOP! GO IN"! I thought to myself did that just happen? Then a huge Tow Truck pulling an even bigger Fed Ex truck pulls right in front of me and proceeds to block the road.
I said, "No way!" Then it hit me that one of my businesses asked me to try to locate children that are in need of bedding because they want to donate new bedding to them. I started laughing and with an ear to ear grin I backed up and turned around on this little street, put my flashers on and went in this building.
I walked up to the receptionist and said, I know that this is going to sound really strange but God told me I needed to stop and come in here. He wants me to help someone here, I think.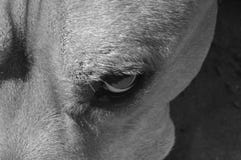 After she looked at me with curious yet suspicious eyes, I said, would it be possible to speak with the director. The receptionist reactively said that the director was in a meeting and her assistant was out of the building at the time. She took my card, gave me their cards and said to call them later. I thanked her and walked back to my car with a bit of bewilderment. I didn't imagine it. I knew it was not just my imagination.
"He was on his way to NY and got lost!

That's unbelievable!"
Then, I hear my name being called. Bill, Bill, I turn around and Jim, the C.O.O., smiled and said you wanted to speak to me?
I held out my hand, as I almost ran back to the guy, and introduced myself. He said, "what did you want to talk to me about?" I told him that God told me to stop and go in and Jim said, "then come on in". After I explained what happened about getting lost and the truck and God saying stop, go in. He became ecstatic. He whisked me on a very thorough tour as I explained about the offer of my un-named donor. He interrupted the director and introduced me saying "tell her, tell her how you got lost and ended up here, tell her", and he turned to her and said "He was on his way to NY and got lost! That's unbelievable!"
I explained the donors offer and she was very pleased to say I know many families that are in need. Thank you so much for stopping!"
I have since turned over their contact information and they will be added to the company's Charitable giving.
As I left, I noticed a poster hanging prominently on the wall. I kid you not this was a poster that I had been commissioned by the Attorney General of NJ to hand out prior to the Super Bowl 48, in 2014, three years prior. The outreach I belonged to was involved with raising awareness to the problem of human trafficking. I explained that our founder of the outreach is a speaker and author and speaks all around the country. I shared a couple of her books with Jim. He again expressed joy and an interest and said, "please tell her to call me". When I told my friend Kelly about these women and children of the Oasis haven and how this non-profit helps get women and children back on their feet and into the workforce with GED's and supplies for starting over, she started crying and said she will definitely set up a speaking engagement.
BTW, the efforts of not only our outreach but several different child advocate groups along with the efforts of a tri-state law enforcement task force helped to rescue approx. 72 children from the human traffickers who numbered about 208 and were arrested.
So, was all this because I got lost? I think not! It was the Holy Spirit who directed me.
Chaplain Bill Whitcraft MA